A Bunch of New Classes year!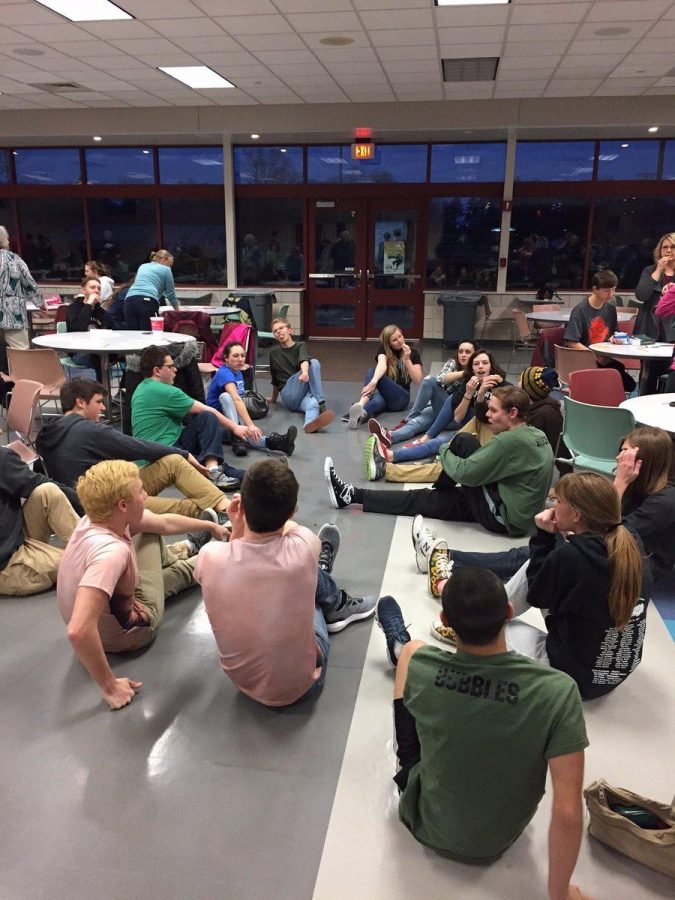 Taylor Mansheim – Staff Writer
While you might think you have your classes finally figured out for next year, don't forget to consider the new classes Plainwell is offering, as well as the ones that won't be available again.
AP Physics and Jazz Band are the two new offerings next year.
"AP Physics was added to continue to offer college credit; it was the only science option we didn't have," said Guidance Counselor Emily Johnson. It's a good option for students interested in a science degree in college.
Many students realize this.
"I plan on taking AP Physics my senior year, so I'm not the guinea pig class," said Trinity Smith, '20. She is interested in this class because she plans to go into astronomy or astrophysics at the Florida Institute of Technology.
"I'm so glad they started offering AP Physics. It's really going to help me reach my goal," said Smith.
Jazz Band also has some interest.
Cameron Butler, '19, is planning to participate in Jazz Band next year as well as his concert band.
"Because I enjoy music," Butler said on why he's trying out the new band class.
There are more classes that weren't available in the 17-18 school year but will be available next year.
"Philosophy, Mythology, Creative Writing, we brought those back," said Johnson. In the past these classes had been offered, but were taken away for various reasons, and now they have been offered again.
In addition, the Allegan Tech Center will be offering an EMS course and the course titles of some Art classes have been changed. Art 1a is now Beginning Drawing and Art 1b is now Beginning Painting.
At the same time, there is a class that won't be available next year.
"In the Industrial Arts department, no more Auto," said Johnson. With a decrease in the number of teachers in that department a class had to be cut, but the staff doesn't want to stop students from learning this subject if they want to even though the class had to regretfully be cut.
"If kids are interested we would like to know who they are," said Johnson.
But be sure to sign up for the classes if you are interested, because there is a possibility of cutting them if there aren't enough requests.
"All these classes are being offered, but it depends on requests. We see what you guys want and we build it on that," said Johnson.
There were some changes made by the state of Michigan too, not just at Plainwell High School. A free period is not an option for seniors anymore.
"Nope, no more free period. That went into effect midway this year," said Johnson.
And if you're still holding out for that specific class you want, it's time to speak up. Although there hasn't been a recent survey to find classes students are interested in, it doesn't mean they don't want to know.
"If there are classes kids are interested in they should let us know," said Johnson.
Johnson's last statement was a warning to procrastinators.
"Any major schedule changes for next year need to be done before this school year ends," said Johnson.