Trojan Basketball.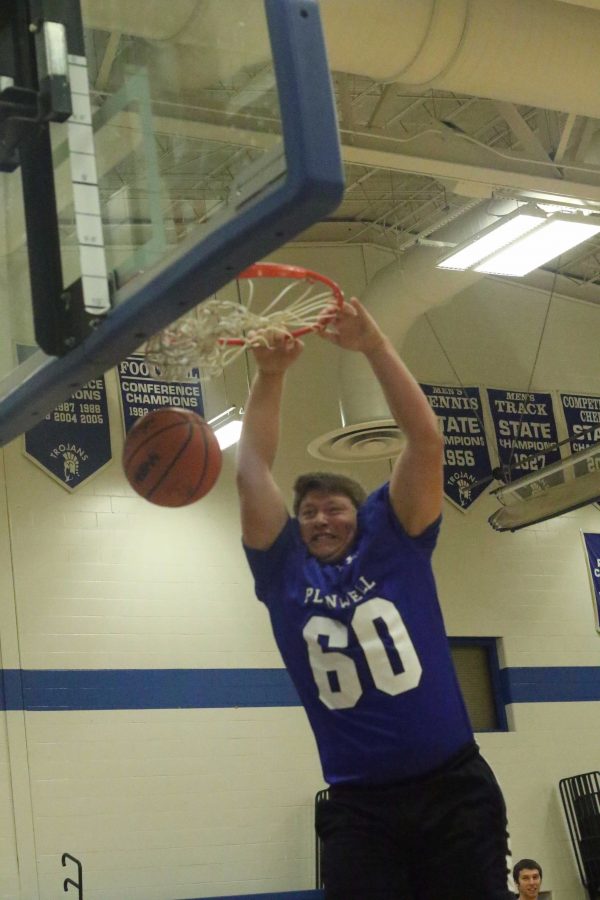 Even Hochstedler-
Plainwell Girls Basketball think they are doing well this year. They are a favorable 7-3 with Three Rivers and rival Otsego being our only losses.
Five sophomore girls are on the varsity team this year, and two of them are in the starting lineup. Rebecca Gibson '20 and Alivia Termeer '20 are starting at Point Guard and Shooting Guard, and Kate Farho '20, Paige Timpe '20, and Sydni Rieman '20 are also on this years varsity team.
"I'm not really intimidated by the competition because almost half of the team are sophomores anyways," Timpe said.
The team was looking forward to their game against Otsego, and were hopeful to beat them this year.  Plainwell was beat by 14 points, but the game was close until Otsego pulled away in the late 4th quarter 47-33. Gibson led the team with 10 points. Their next game is against South Haven on Tuesday, Jan. 23.
"We should win, as long as we play good I think we can beat them."  Termeer, their leading scorer this year, stated.
Termeer had 20 points against Paw Paw earlier this year. "We are doing pretty good this year, I just hope we continue to,"  Farho stated. They will hit the midway point of their season in just three games, starting with South Haven.
Plainwell Boys Basketball think they should be doing better than their 4-4 record this year.
"We just aren't gelling like we were in the summer.  We need to get back on track." Zak Termeer '18 said.
"We are for sure looking forwards to our game against Otsego. It should be a good one." Caleb Harrington '19 and Nate VanDerboon '19 said
The team played Otsego on Friday Night, and they started out slow, but eventually climbed their way back in the second quarter. The game was back and forth for most of the night until Otsego made two free-throws in the last seconds of the fourth quarter. The final score was 66-62 and Otsego prevailed.  Their next game is against South Haven on Tuesday, Jan. 23 and they are looking forward to continue to win after their bounce back at Berrien Springs.