Volleyball District Semi-finals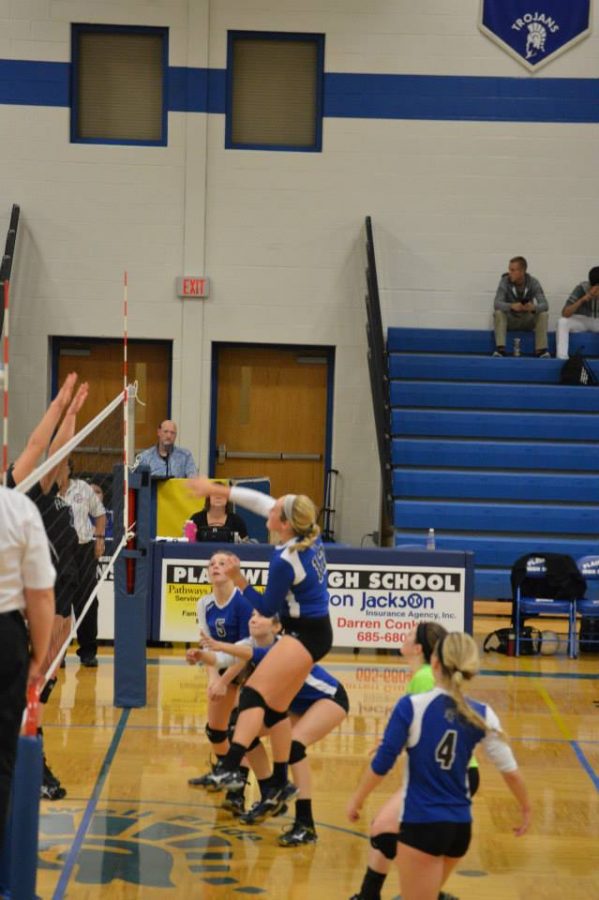 By Leslie Shaw
Both Otsego and Plainwell's girls volleyball teams managed to keep a competitive match during the volleyball game last Thursday night.
The match was very exciting. The score bouncing back and forth between the two teams.
Plainwell girls would get ahead for a few plays, but Otsego managed to win two out of the three rounds.
"I noticed that both teams worked super hard and have similar strengths", said Maddie Tran '15.
Although Plainwell didn't win, the girls on the team worked hard and kept swinging.
Mia Parker '17 played as an outside hitter and also as a defender, she managed to successfully pass to the setter Jenna Steele '17 many times throughout the game.
"The middle hitter for Otsego only had ten kills against us, which was disappointing and surprising that we lost," said Allison Zyzelewski '16.
Overall both teams played their hardest and deserve to be commemorated for it. They both were ranked 1st and 2nd in the conference and had a very exciting season.