Blow the victory horn!
Two Plainwell band students earn seats in the Michigan All State orchestra.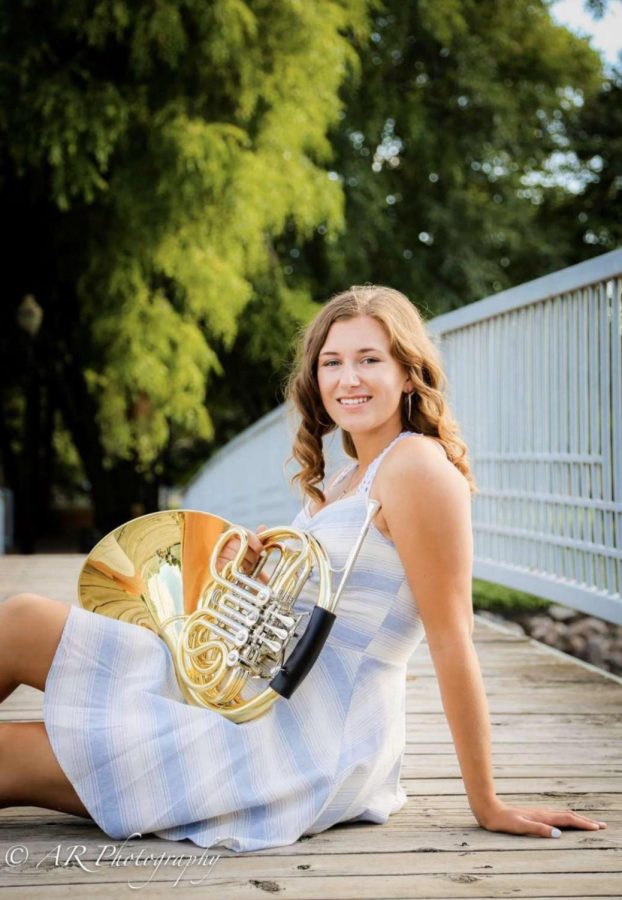 Alejandra Lemus, Staff Writer
December 20, 2019
Plainwell High School senior Grace Doerr and sophomore Mia Perin have recently received second and third chair positions, respectively, in the Michigan All State orchestra. 
This means they have been recognized as two of the top three high school french horn musicians in the state. Both participated in an intensive audition process which included sight reading, scales, and preparing a piece of high level music.
All public high school musicians in the state are invited to audition, and those who choose to participate go through the same process of a privately recorded audition which is then reviewed by a panel of judges.
Of all Michigan high school french horn students who auditioned, only 12 are accepted each year. Both Plainwell students are being recognized on a collegiate level. They are the second and third Plainwell students to ever be recognized with this honor.