U.S. Congress investigates security risks for popular app, TikTok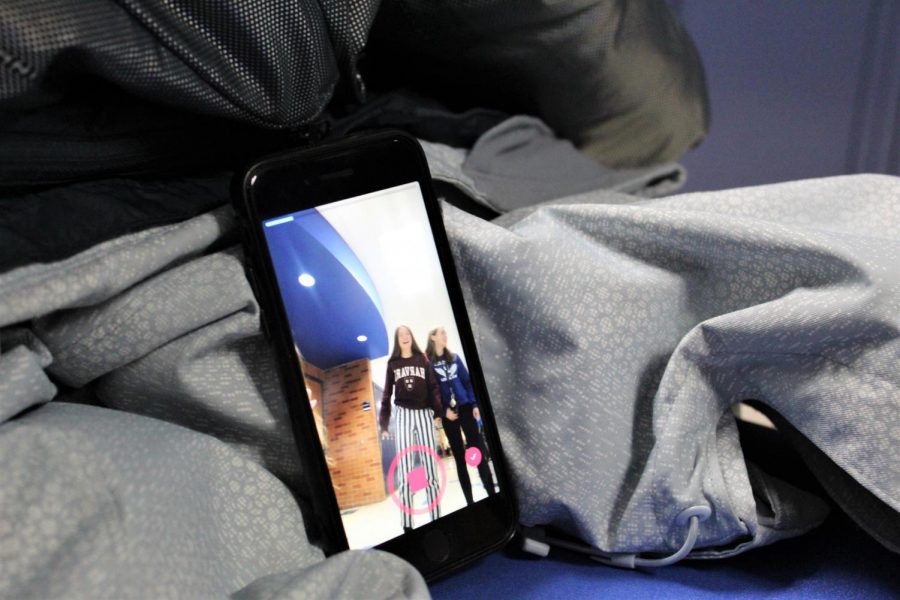 Anna Schober, Staff Writer
December 11, 2019
A new obsession.  A new craze. The app TikTok has taken over the lives of millions, seemingly of all ages. 
This social media was launched in 2017 by a Chinese developer, Byte Dance.
Creators are able to share up to 60 seconds of comedy, lip-sync, or talent videos. 
Despite its popularity and success, the question has arisen: Are we able to trust this app? 
Many speculations and rumors have been circulating in relation to the security of user's information.
The main concern is that sensitive data could be sent to intelligence work controlled by the communist party in China. 
Social Studies teacher Brian Huberty has some thoughts on the matter.
"There are certainly bigger security issues in the United States.  We let Google track our search history every day. The difference is this is a foreign company, so we aren't as aware of what they're doing," Huberty said.
According to CNN Business, there are more than 100 million downloads in just the United States, TikTok is the second most downloaded app of 2019 surpassed only by Facebook.
The majority of users are between the ages of 16 and 24 making them more likely to have personal information on their digital device. 
Despite this, many users are unaware of a possible security risk.
"I have only heard a little about this but I don't believe it.  Even if it is real, I'm not sure that I care. I'm not going to stop TikToking," said Michelle Andrade '20.
Even with so many different students from Plainwell with the app, that seemed to be the general census: not caring.
"I didn't enter any important information so I'm really not concerned.  And this is the first time I'm hearing anything about this controversy so it can't be that big of a deal," said Amaya Gonzalas '21.
In an interview with the United States moderation team, Byte Dance claims that there is nothing to worry about, stating that their data centers are located outside of China, making them unsusceptible to Chinese law.
Still, Congress has launched an investigation to review the app's intentions and discuss its growing influence on the United States.