Who Let the Dogs Out?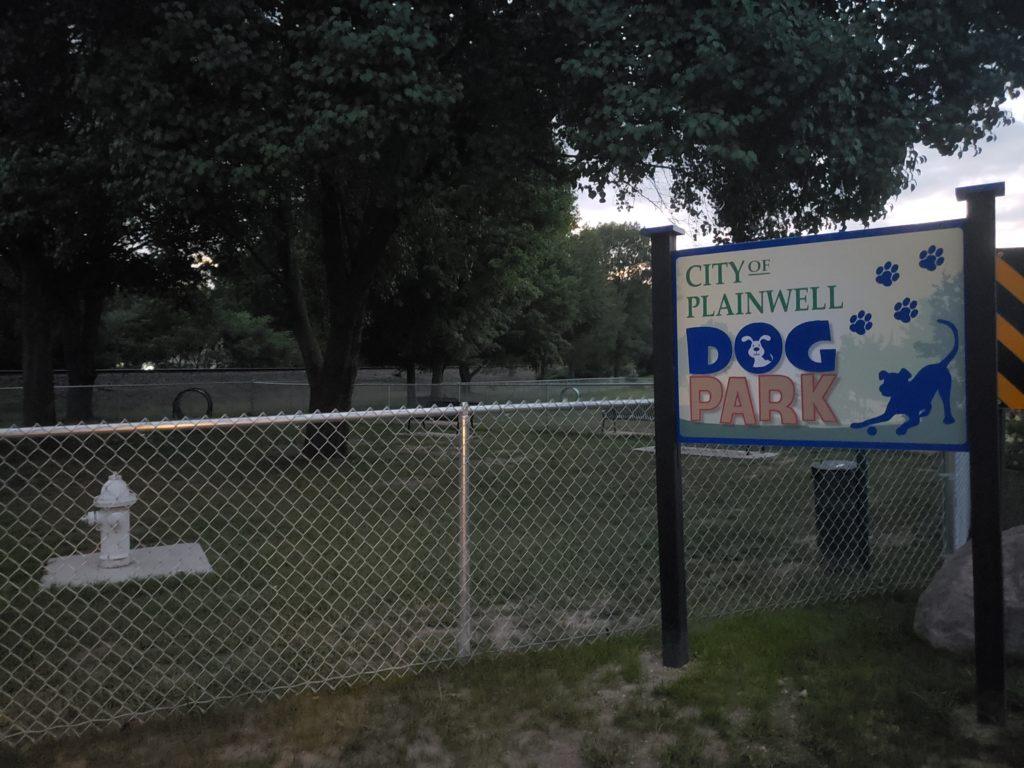 Photo by:  Luke Kalavitz
Dogs need exercise. Lots of exercise. And now they have the perfect place to go out and get some activity.
This July, The City of Plainwell gave 28,000 square feet of space in Cook Park to the all new dog park.  The park is located right around the corner from Dean's Ice Cream, and really isn't all that popular.
Part of the hope is that the new dog park will help to draw some attention to the area. For humans, the park also includes a large circle drive, indoor bathrooms, a picnic pavilion, and recently installed tennis/pickleball courts.
The area for the dog park was formerly a baseball field that didn't get much use so they tore it up. In the actual park there are different obstacles for the dogs to play on, in, and around.
"It's really good for the community," said Assistant Principal Debra Beals. It gives Plainwell a feature that people from all around can come and take advantage of.
"It's fantastic, I've taken my dog there several times. It's nice to have somewhere you can take your dogs where they can interact with other dogs and have lots of room to play and run around," said Zach Nobel '21.
It's an ideal place for dogs that don't have much room to run around or a yard to play in at home.
The park was funded by a GFM (Go Fund Me) account that raised $13,000 which was used to build the park.
"I think it was a good call to use the money for a place for dogs because my dog needs some exercise," said Blake Samson '19. Samson has a large dog named Diesel.
Next time someone lets the dogs out, we won't have to worry, because Plainwell has the perfect place to put them.