Seniors face off with juniors in testosterone game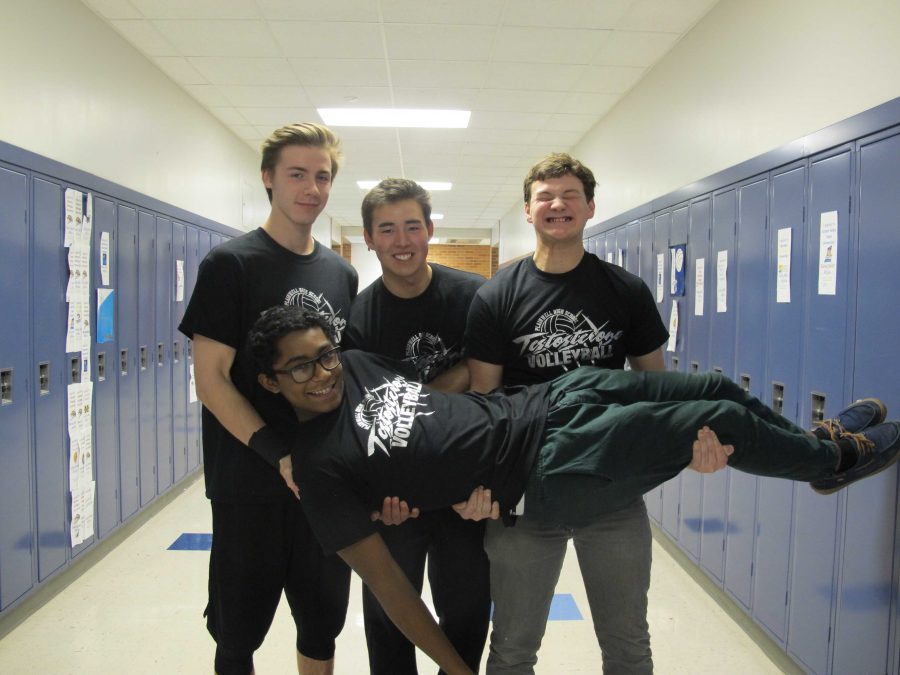 by Alex Brown, staff writer
In a showdown of athleticism and school spirit, the Class of 2018 is taking on the class of 2017 in the annual testosterone volleyball game. The seniors look to avenge last year's loss in set five. Both teams are in preparation for the game, scheduled for Wednesday, Feb. 1 at 7:00 PM.
"The loss last year, yeah it stung. But the game is you have to bounce back," said Carson Spratt '17.
"Last year we took an L, but this year we bounce back," said Ethan Green '17.
This year, players are getting injured more than usual. It's causing some players to double think whether they want to risk playing or not.
"During the first practice, not even 10 minutes in, I rolled my ankle. I went to block at the net and I came down right on Jacob Farris's foot," said Zak Termeer 18'.
Many other basketball players have been considering not playing after this injury.
"I care too much about basketball, to even risk injuring my ankle, it's just not worth it to me. Maybe next year," said Ryan Topp '18.
" I have to much to lose, I can't risk injury right now," said Luke Morrell '18.
Other junior basketball players chose not to participate for this same reason. Despite this, they are optimistic about their chances of winning.
"I think we have a pretty good shot at winning, we look pretty good right now, but I'm definitely excited for the game," said Tj Opel '18.
The class of 2017 is also confident in its ability to win.
"I'm the best there is plain and simple. The teams looking good," said Spratt.
"I'm just here to set Carson up, we go through with our game plan, we win. Plain and simple," said Ben Gibson '17.
"I think were gonna do pretty good, the guys don't actually look that bad," said Maci Wilson '18.
Each team is allowed two practices before the game to prepare for the game.
Admission to the game is free, but donations are encouraged.