Red wing in a point drought, face not making NHL playoffs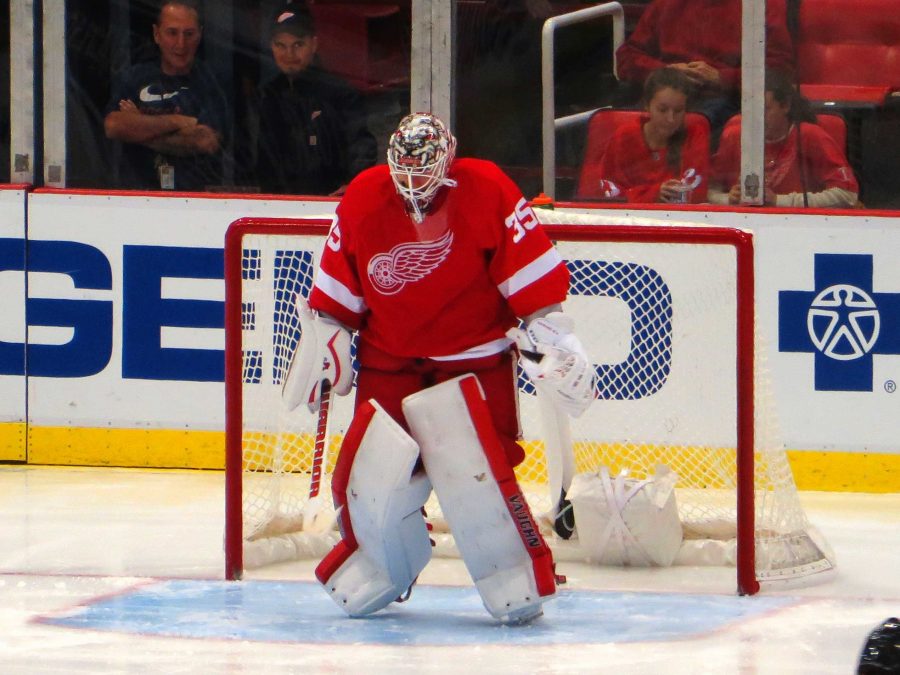 By Alex Cooper, staff writer
Over the course of the past 5 seasons, the Red Wings have drastically fallen behind the normal amount of points they usually have at this time in the season. Usually, it is around the 65 mark. With the loss of some star players, such as retired center Pavel Datsyuk and Captain retired defenceman Nicklas Lidstrom, the Wings needed some offseason acquisitions to fill in such a big pair of shoes to maintain their 25 consecutive playoff appearances.
The Red Wings haven't been able to get past the first round of the Playoffs since 2014. Getting into the postseason in the NHL is not regarded as particularly challenging, but over the course of the last 3 years, the Red Wings have struggled to do so. The past 2 seasons they have squeaked their way into the wild card spot. Last season it came down to the last game of the season to determine if they were going to the playoffs. Fortunately, the Ottawa Senators were able to blow by the Boston Bruins 6-1 sealing the Red Wings in a playoff berth.
Last year on February 17th, the Red Wings had approximately 62 points, and the year before that, they had 64. This year on the same date, they had only 54 points and were ranked last in the Eastern Conference. It isn't impossible, however, for them to still make the playoffs this year. with only 22 games left in the regular season, the Red Wings trail the 3rd place Boston Bruins by only 9 points with 2 games in hand.
Points aren't the hardest things to come by. In the 95-96 season, the Red Wings broke the record for the most wins in the regular season at 62 games. With that many wins, that put them at 131 points, an NHL record in a regular season. Since then, they have maintained about 100 points each season, excluding the three lockout seasons. This season, it would be impossible for them to even break 90 points. This will be the first time since the 1990-1991 season, when they achieved 76 points, that the Red Wings do not break 90 points.
With the Red Wings haven't been able to perform quite like past seasons, they are facing the possibility of not making the playoffs for the first time in 25 years.