Women in Sports.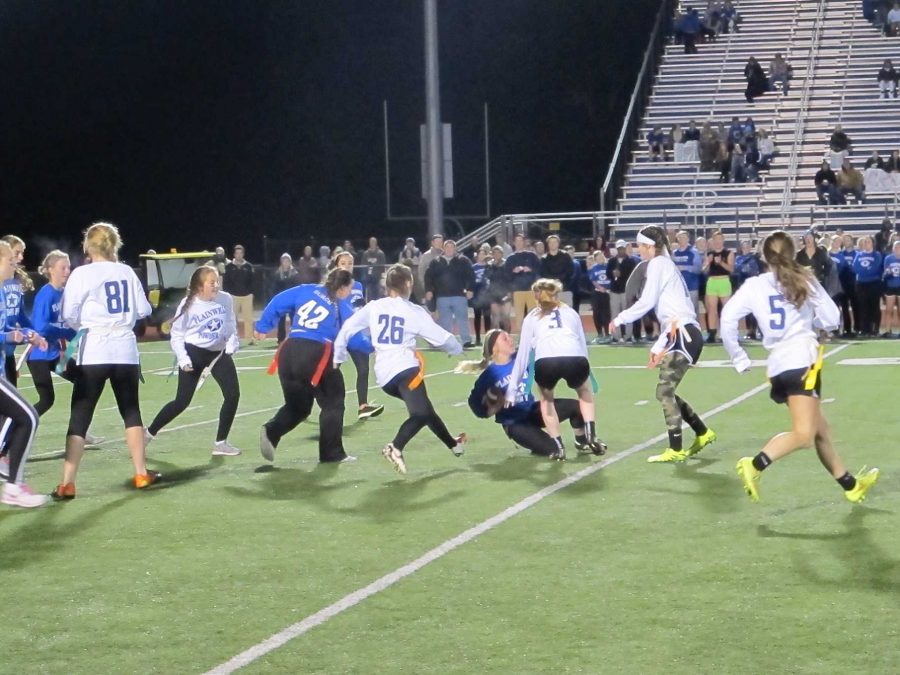 Men have deeper voices and hairy chests; women have more built-in curves and lack an Adam's Apple, but when it comes to sports do those things really matter?
In 1972, a law known as Title IX was passed to protect women's rights when it comes to sports.
Before Title IX women were only allowed to play certain sports. For example, at Plainwell the only sports women could play were tennis and cheerleading, along with intramural basketball. Through the years boys however, played football, basketball, baseball and boxing, among others.
"I really agree with Title IX, I really like it," said hall monitor Larry Ash, who is known as "Coach" because he has and still does coach basketball at PHS and other schools. But some people think even a good law can't change human nature.
"Men are built differently than women," said Owen McDaniel '21.
Sophie Monroe was a four-year varsity player in softball and a two-year varsity player in volleyball and basketball before she graduated last year. She now plays softball at KVCC, and did help coach the PHS freshman girls basketball team. She has first-hand knowledge about a female competing in sports.
"Guys definitely play the game a different way(basketball) they're normally bigger and stronger but I think girls play the game with a more mental aspect. That's why seeing the difference between the guys and the girls game is so cool," says Sophie Monroe '17.
Title IX was passed to end discrimination against women based on race, religion, color, or gender. But that discrimination can still exist in subtle ways.
"The stereotypes of girls sports is that they aren't as important or as interesting to watch. I think it sometimes gives the wrong message,"  Monroe said.
When Title IX was put in place, Ash was here at Plainwell and had to choose which team to coach, because before Title IX men and women played during different seasons. The law required both to be during the same season; Ash chose to coach the boys team. Women didn't even play the same game: they played rover basketball where only two players would go down the court.
Now in high school basketball, both men and women play 8-minute quarters during the same winter season. Still, that doesn't mean it ends up looking the same.
"Depends on the age women can be taller but guys play faster," Vanessa Robinson '21 said.