Plainwell defeats Otsego in final game of season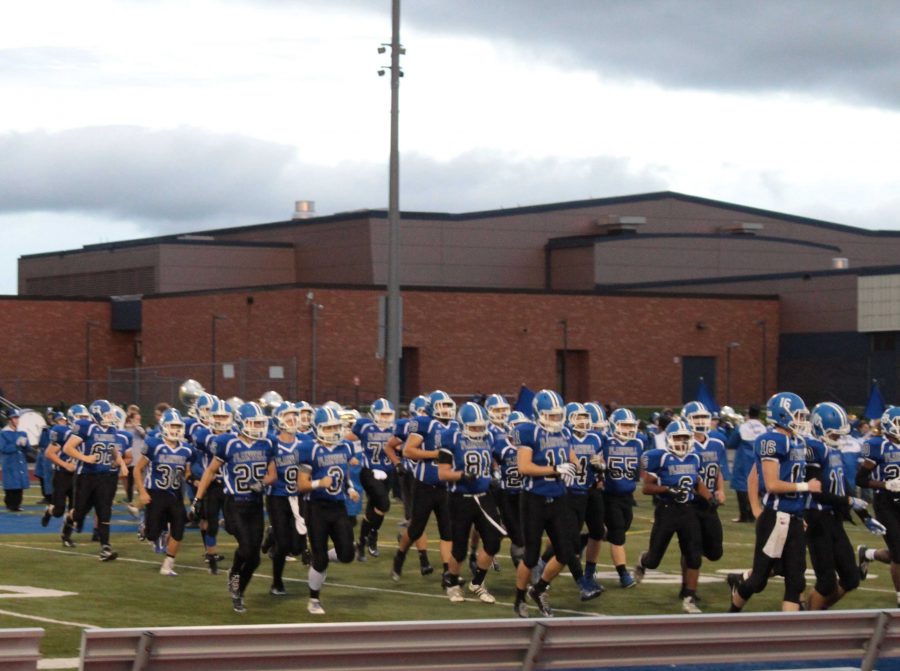 By Shane Tank, staff writer
Even though Plainwell had a football season of 4-5, they finished  with a win over Otsego 29-7. Coaches and players are very happy in the win.
"I think the game turned out well" said Nick Evers, 17'.
Most expectations for the game on friday night were way beyond what the team actually scored in the game. "56-0" said Aaron Rothenberg, 17', "50-0" said Evers 17', "80-0" said Andrew Hunt, 17'.
Due to the lack of points scored, multiple people on the team where disappointed by their performance on Friday night. "I think it could've been a better outcome but it still felt great to go out with a win" said Rothenberg,17'. Most people didn't get to play on Friday night and were upset with the coaching staff post game that night.
Seniors that played were stoked on how they played that night. "Yes, I am the best!", 17'. Players say that there coaches were upset yet happy on the team's performance. "They expected better out of us" says Hunt, 17'. "Seemed satisfied with ending the season on a win, also they were slightly pissed" said Rothenberg, 17'.
Plainwell and Otsego have been rivals for 120 years and more to come. Due to the long lasting rivalry both teams are very serious about the one game that means the most in their season. Plainwell has won against Otsego for the past years all the way to 2011. Many people all wonder what will happen to the teams in the years to come.