Spring Athletes Start Shaking off Winter's Stupor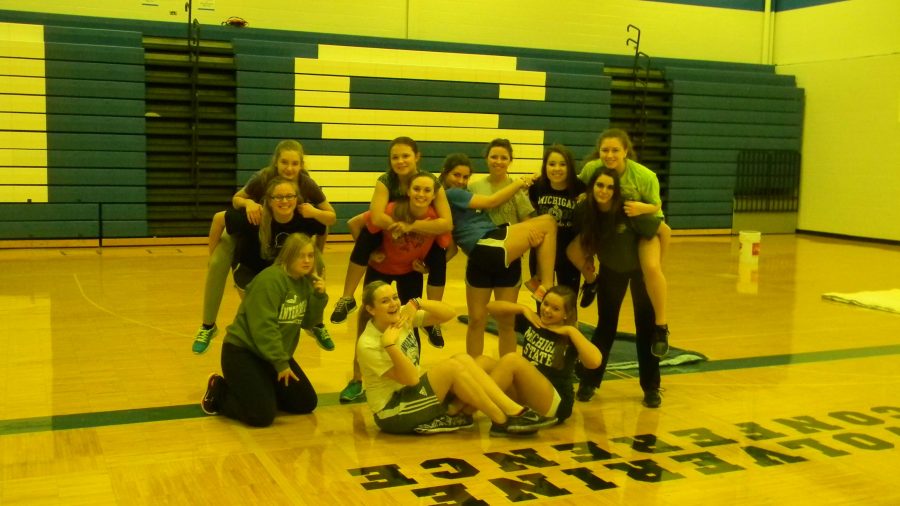 By Luc Almeda
PHS has a lot to look forward to coming up this Spring. Baseball, softball, track, and girls soccer are all starting up soon, and Plainwell's student athletes, as well as coaches, are ready to go.
One team that is hoping for a good year is varsity baseball.
"I think that we can have a good season," said Hunter Nielsen '17.
Nielsen pitches for the varsity team, and is excited for another season.
"The pitching could be strong this year, but fielding is something that we need to work on," said Nielsen.
The team is hoping for a more successful season than last year, finishing with a 15-13 record. There are some returning seniors, but a lot of new players coming up from JV.
"Hopefully we will have a better record than varsity did last year," said Mark Andrysiak '17.
As well as baseball, the softball team is ready for their season to start. With a lot of returning players, the team is hoping for a strong season.
"I think we can be good this year, and we will improve a lot over the course of the season," said Ellie Beachler '17. "We just need to focus on the little things to be successful."
Beachler is one of the team's players with varsity experience, and she is only a junior. Another notable junior is Sophie Monroe '17.
"One of the things that our team does well is work together. We have good chemistry and everybody likes each other," said Monroe.
The track team is also getting ready to sprint into action this spring. Although losing some seniors, they are looking strong and ready to go. Jack Hyames '18 thinks that they will be successful this year.
"We lost a couple of seniors, but I think we will be better than last year," said Hyames. "I'm looking forward to seeing how our long distance does because I think we will be pretty good."
Andrew Hunt '17 is also ready for track season to start.
"I think that this year we can be good," said Hunt. "There are a bunch of different types of people that run different events on the team and I think that helps us."
Hunt is a sprinter for the team and specializes in short distance.
Another team that is anticipating a good season is the girls varsity soccer team.
"I think we will surprise some people this season," said Katie Rush '17. "We might be better than we expect ourselves to be."
As a returning varsity player, Rush knows what to expect playing varsity.
"It will be tough, but hopefully we can have a successful season," said Rush.