Best friends at PHS, then and now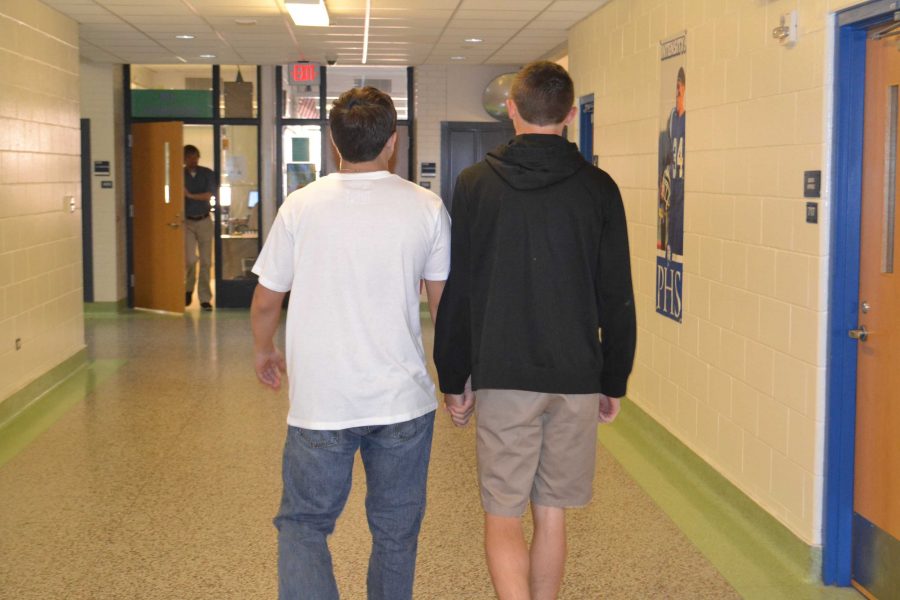 By: Carlee Keim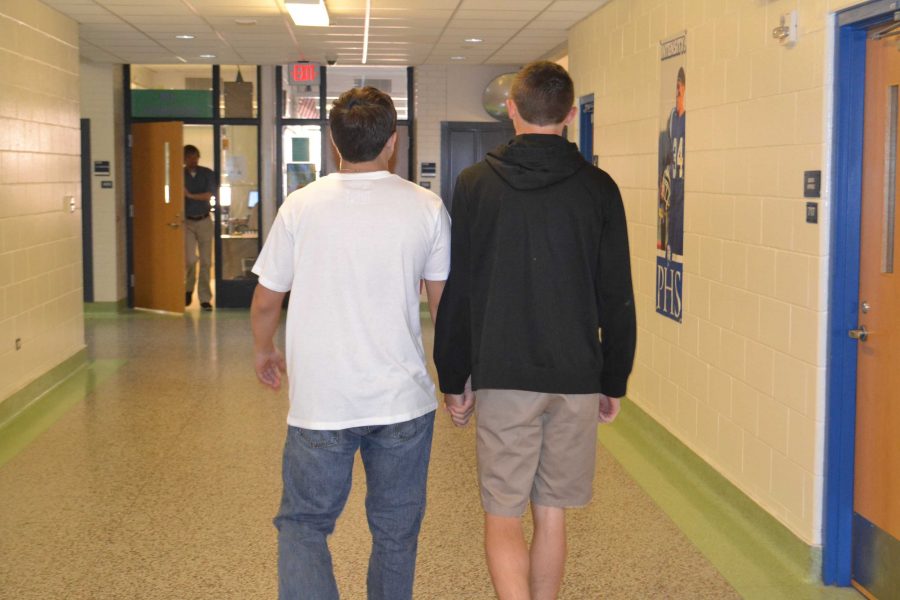 Your first day of kindergarten and you don't know anyone, you sit down in an unfamiliar chair next to unfamiliar faces and all you can think about is running home to your mom, but then something changes.
A small child comes to talk to you, and as a kindergartener it doesn't seem like anything now, but twelve years later you could be getting interviewed on how that changed your life.
Trevor Kik '16 and Alex Galovan '16 know first hand on that.
"Trevor had all of the coolest stuff and my house had nothing. We played baseball all the time outside though," says Galovan. They have been friends since they were four years old, and they lived in the same neighborhood.
"Our favorite memory was when we found a flip phone on a golf course, and I said 'I'll take this!' and Trevor said 'No I want this,' we wrestled for like twenty minutes outside my house until my mom called us in. Then I cried behind my couch while Trevor played Casper the Friendly Ghost, then he left," said Galovan.
To this day they still hang out at each others houses almost every weekend and consider themselves best buds.
Some friends you meet unexpectedly, move schools, and then find each other again. Sarah Morell '15 and Shelby Hawkes '15 both came from Heritage Christian, Morrell coming here her 6th grade year, and Hawkes coming her freshman year. Having playing on the same basketball team for four years and working together, these two have almost formed into one person.
"We read the same book over spring break without knowing, we bought the same pair of shoes, maroon Converse, again without knowing, and one time we started singing the same song, but it was the same part and at the same time. That part was freaky," said the girls.
You can see them around the school wearing the same type of clothes with their hair in a braid and headband.
"We have people at work take (The Old Mill and Brew Pub) bets on if we're related," said Morrell.
You have all sorts of different types of friendships with people. The type where you are friends at school but not friends out of it, the type where you hang out with the squad instead of by yourselves. Then you have the type of friends where you can be crazy together, and these two friends perfectly describe it.
Garrett George '16 and Chase Bryant '16 have been friends since 8th grade year.
"Garrett sat next to me in math, he farted, then blamed it on me," said Bryant. These are the type of friends that will do anything together to create great memories.
"I convinced Garrett that I pooped in Lake Michigan so then he didn't too," said Chase. "My favorite memory though was when we ate raw eggs together." They're type of friendship is one of a kind.
"The first person you can be yourself around, is a true friend," said Galovan.