Newell wins education award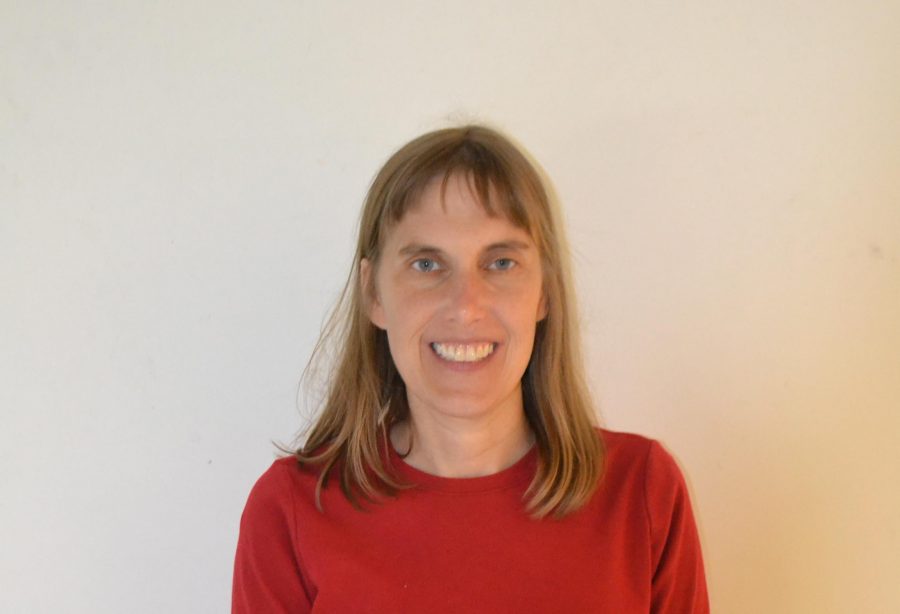 By: Elise Cooper '17
Make your way to the math hallway, right side, second classroom down. It may seem normal at first glance but look again and you find a classroom buzzing with activity. Math teacher, Samantha Newell, is often found with groups of students filling her classroom very early each morning.
Just recently multiple Plainwell High School students nominated Newell and she earned the Allegan County Outstanding People for Education Award.
"Ms. Newell has always been my favorite teacher and whenever I go to her class I enjoy being there and even though math isn't my favorite subject she helps me enjoy it," said Sara White '17, who was one of the students who nominated Newell.
"Nobody really enjoys geometry but when Ms. Newell teaches it you hate it just a little bit less," said Kaitlin Rietkerk '17, another student who nominated her.
Newell has been teaching for 17 years, 14 years here at Plainwell. She has never wanted any other job than teaching, but if she had to choose it would be something in the medical field.
"My favorite teaching moments are when a student gets it, when I see a student finally get the concept, when I see the light bulb go off," said Newell.
Newell didn't think she deserved the award she received, claiming that others were more deserving, but students at PHS disagree.
"I was so happy for her. She's such a good person and she deserved it. I couldn't imagine it going to anyone else but her," said Maya Scott '16.
"I was so happy for her, she deserves that award, she totally 100 percent deserves it," said Rietkerk.
Outside of school, you can find Newell putting in a quick workout or reading a book. She also enjoys catching up with her family and friends.
"I would describe her as quiet but someone who would do anything for anyone," said Sarah Boven, French teacher and long time friend of Newell.
Boven and Newell met back in August 2011 and have been friends ever since. They are often found walking the hallways together and having a quick chat.
"She was there for me when I lost both my parents and when my kids were born; she and I are really close," said Boven.
Not only is Newell there for her friends, but she also cares a lot about her students.
"Whenever I'm upset or down she can always tell and tries to make me feel better. She's there if I need to talk to somebody," said Rietkerk.
Newell would describe herself as patient, quiet and trustworthy. Perhaps it is these characteristics that make her the person who won the Allegan County
Outstanding People for Education Award.