Underclassmen Crushes
Throughout high school, there are some underclassmen that catch the attention of our upperclassmen. Here are some of the notable freshmen or sophomores:
When asked about who his underclassmen crush is, Brendan Smith '21 had an easy answer. He met Kayla Benson '23 on the first day of band camp his junior year. They then started to get to know each other a little more a month later. When asked about the one thing that he likes about her, he suggested that "She's such a sweet and loving person that's always there for me, as well as her friends. She's just a great person all around."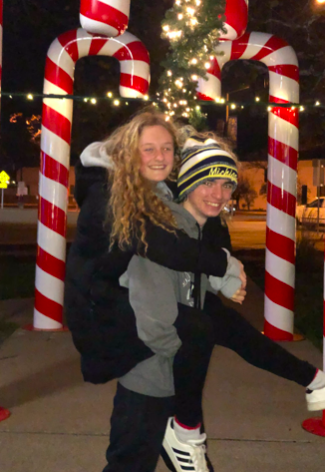 Another notable underclassmen was Maria Launt '24. Kate Zabaldo '22 met her in 2008 when she moved to Plainwell. Maria's family happened to live down the street from where they'd moved in at. When asked about the one thing that caught her eye about Maria, she told me that "she has a very sweet personality." They have been friends ever since moving to Plainwell over a decade ago.