Lights, Camera, Action
Plainwell High School gets ready to put on another musical
The adrenaline rush before showtime. The feeling of accomplishment when all the lines are said perfectly and the dance moves are perfected. The sounds of hundreds of people applauding you and your crew. These feelings are what some students in Plainwell cannot wait for. 
This year, the musical is "Into the Woods". This musical is about a baker and his wife who wish to have a child along with Cinderella, who wishes to go to the King's festival, and Jack who wishes for his cow to give milk. Everyone's wish eventually is granted but the consequences of their actions come back to haunt them later.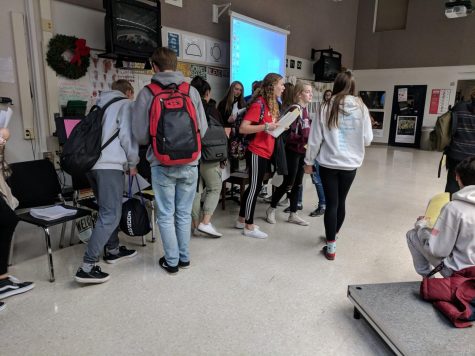 "I will definitely be auditioning for the musical this year, I'm just a little nervous and intimidated because everyone is so good," Kyren Anderson '23 said. 
Audition dates for the musical are on Nov. 21 and Nov 22. At 3 p.m. The cast's first rehearsal will be on Dec 2 at 3-4:30 p.m. There are 23 parts available for auditions. 
"I want to be in the musical but I don't want to actually be on stage," said Hailey Block '23.
Even if you aren't wanting to sing or dance in the musical you can still be a part of the showbizz. An important key to making the musicals run smoothly is having a trusty backstage crew. The crew does set construction, props, lighting and sound, costumes, hair/makeup stage management, and ushers. Auditions to be a part of the crew will be held on the same date as cast auditions.
In previous years, choir teacher, Denise Beauchamp has directed the school's musicals. Last year, however, English teacher Nicholas Richardson directed the musical. After close consideration, the two decided that it would be best for the program to bring Beauchamp back as director this year.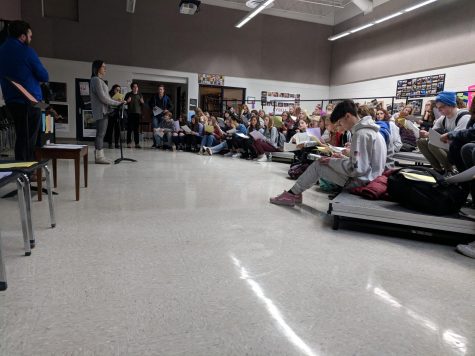 "Beauchamp is directing this year instead of Richardson. He got a hard draw with the musical and the weather but he did very well,"  Jeremy Bolda '20 said
For Richardson's first year as director, he had some "the show must go on" moments. Severe winter weather and other uncontrollable occurrences caused the cast and crew to fall behind in rehearsals and choreography. Richardson is not completely out of the picture, though. He will be in charge of directing this year's backstage crew.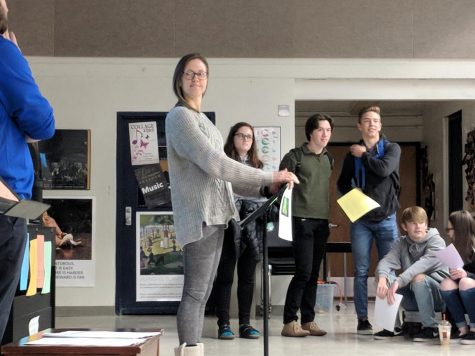 Rehearsals start in January and a fee of 30 dollars is required for participation. Performance dates are March 27 at 7 p.m. with a 5 p.m. call time, March 28 also at 7 p.m. with the same call time, and March 29 at 2 p.m. with an 11 a.m. call time.