Sports Recap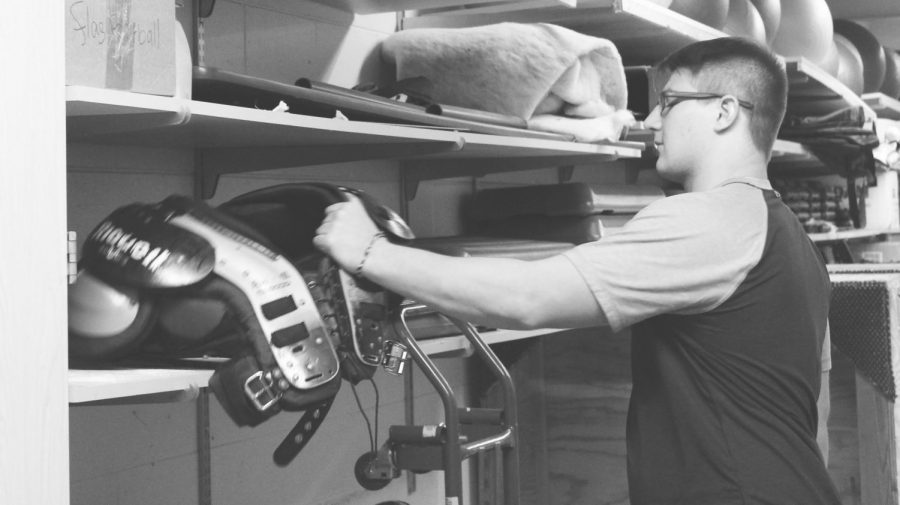 Jack Westra, Elijah Gooch, Staff Writer
April 24, 2019
It's been more than a month since Patriots Tight End Rob Gronkowski has retired and fans are still upset. He has been juggling the idea for a couple of years now and he finally pulled the trigger. One of the immediate takeaways from Gronkowski's decision to retire from the NFL is his spot in the Pro Football Hall of Fame. For an NFL player, Gronkowski has had a shorter career than most hall of famers.
"I'm kind of dissapointed, he was only in the NFL for nine years and had the potential to keep going and do great things" said Logan Briggs '21.
Gronkowski was drafted onto The New England Patriots in 2010 and played nine seasons with them. He has been in the NFL for the whole time he played for the Patriots. He had a succsesful time by winning three Super Bowls and getting into five Pro bowls. He was a talented tight end that was feared by many opponents.
"It's bull, he had the potential to be a deadly tight end for a long time but he retired," said Devon Agusteli '20.
His retirement has been good new for some, though. Gronkowski has been initializing the Patriots competition for years and many of the opposing players are happy to see him go.
LeBron James has made the playoffs 13 consecutive times with the Cleveland Cavaliers and the Miami Heat. LeBron led the Cavaliers through a seven-game series against the Boston Celtics in 2018, making it into the NBA finals for the eighth consecutive year.
This year LeBron played his first year with the Los Angeles Lakers. The Lakers are currently 11th in the western conference, leaving LeBron to miss the playoffs for the first time since 2005. Not only are people upset that the biggest NBA all-star will miss the playoffs, but they are concerned about how this will affect next season.
With LeBron missing the playoffs, he will more than likely hit the gym to improve himself as a player to come back stronger next year. The concern is with Lebron's busy summer while filming for "Space Jam 2". The question is will LeBron have the time and the energy to train for next season and turn this franchise around?
With the disappointment from the city of Los Angeles after nine years without a championship, and the retirement of the city's most glorified star and the president of the team, Magic Johnson, there is a lot of tension all around. LA is frustrated, hungry, and impatient, waiting for the most valued NBA player star to turn things around.