Why Swimmers Bleach Their Hair; Its not Just the Chlorine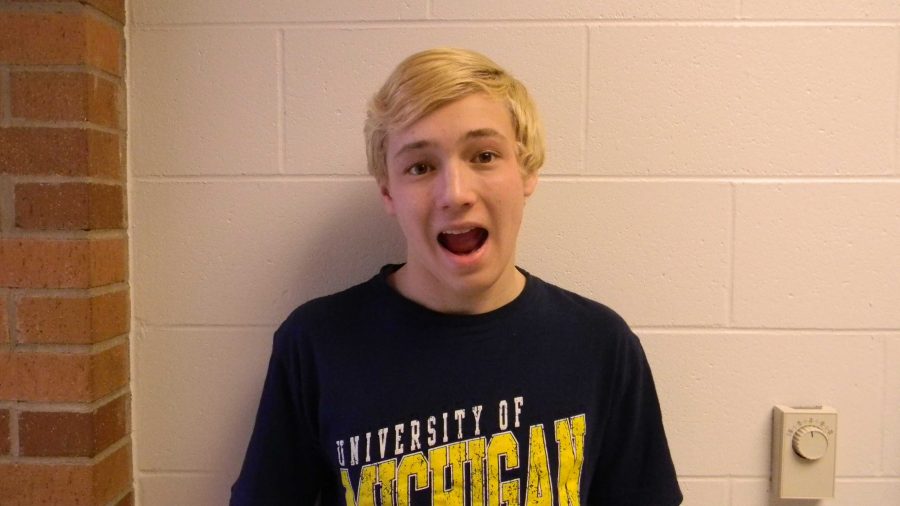 By Colin Dorgan and Isaac Shaw
Many have seen the bright, shiny, almost blinding bleach blond hair a particular group of students had recently, only to shave it all off.
It is no coincidence that they happen to be swimmers. But why would they ever want to do such a strange thing like that?
"Well our hair is sorta ruined any ways because of all the chlorine so why not? I'm shaving it off later," said Joey Fazio '16.
"I didn't really care it was fun while it lasted even tho I had to shave it," Liam MacRitchie '16.
" I have no idea why they would do it I thought it looked stupid and or fake," said Drake Babbitt '16.
" I thought it was different, not many people can pull it off but some can look good with it," said Mikah Havenaar '18. 
To get to the real reason one must go to the start of it all. The only swim coach Plainwell has ever had: John Dubois.
"It's all about a psychological edge," says swim coach John Dubois.  
Dubois goes on to say how after all the hard and intense practices they go through it gives them a chance to release some of the stress and have a little fun that sets them apart from not only the competition but others in their day to day lives.  
"Swimming is not only a sport but a way of life that builds one from being an ordinary person to someone who knows what it takes to be all they can be and figuring out who they really are as a person," said Dubois.
The swim team has ended their season with seven wins and one loss as well as coming in 3rd at the conference meet.
Swimmers Colin Dorgan '16, Brendan Edgington '17 , Jack Widman 17', Tyler McClenny '18, Anthony Pierce '16, Luke Woltanski '16 , and Ricky Holly '18 all qualified for state.