Girl's Diving Regional Meet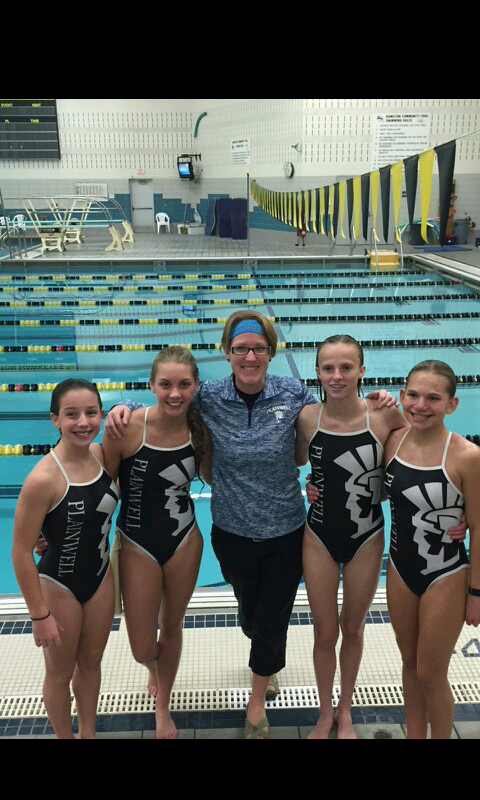 By Haley Holly
The girl's dive team represented Plainwell High School swimmingly at their regional meet Thursday, November 12.
Emily Zimmer '17 placed 5th, Leah Brady '19 placed 10th,Sarah Shannon '18 placed 12th, and Jaidin Clemens '18 placed 13th of 19 girls competing.
The top 15 divers will be heading to the MHSAA State finals, on Friday November 20, and Saturday November 21. That means all of our girls will be attending, way to go Trojans!