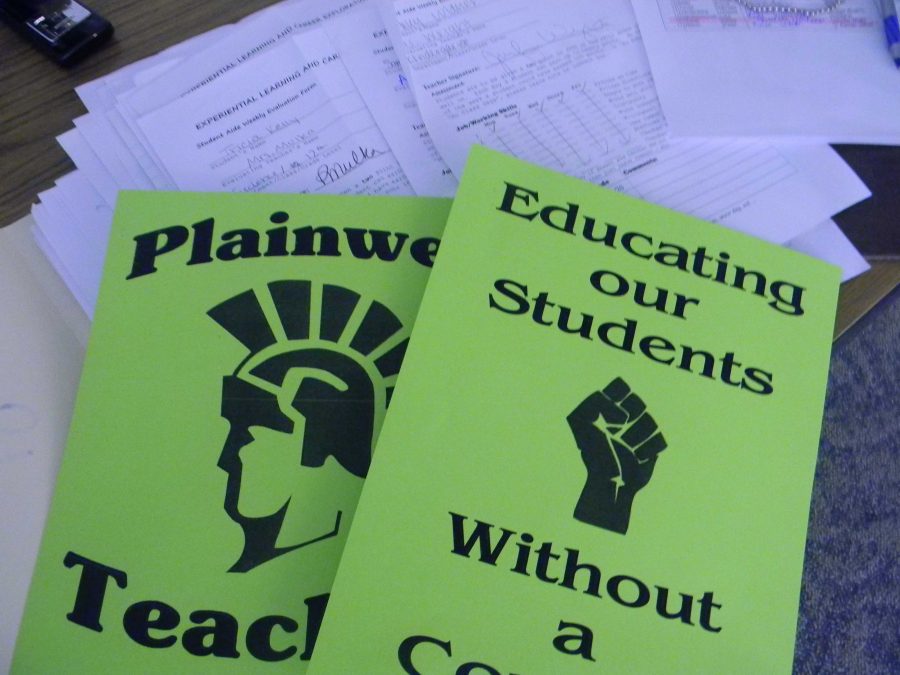 By Alyssa Lovdahl

Since July 1, teachers have been without a contract. This means no raise, and in fact they've had to pay the full increase in health insurance until the contract is settled. That might finally happen this week, after a state mediator—Frederick Vocino—came in to help.
Teachers will meet and possibly vote Wednesday, September 30 on a proposed deal.
The question: why? Why is the negotiating taking so long? What do the teachers want? Why won't the school district give it to them?
Some rumors have it that the board of education is trying to force teachers to get rid of limits on class sizes. Teachers currently get paid extra for each student over 30, however this could be changing.
There are all sorts of things that get negotiated: working hours, working conditions (like class size), benefits, payment for extra duties, calendar, health insurance, salary increases, etc.
Teachers have been negotiating since April about what will be included, or excluded, in this year's contract. Since this spring, approximately 20 meetings have taken place to discuss and negotiate the next contract, said Superintendent Susan Wakefield. The Plainwell Education Association Negotiation Team has invested more than 100 hours into negotiating a contract, according to its president, David Clark.
A tentative agreement was brought before teachers in August, but administration was surprised when it was turned down by over 90 percent.
"We are interested in a competitive package for our teachers, and are confident we will achieve a deal," said Wakefield.
Regarding the current situation of teacher's wages during the negotiation process, she stated that in public employment places across Michigan it is illegal to increase employees' wages until a new contract is brought forth.
This means that even though teachers are getting another year under their belts, they aren't getting paid for it until the new contract is made. And they won't get reimbursed for the money they are losing in the meantime.
If the proposed contract isn't formally approved by both the board of education and the teachers, it is possible that the process could end up at 'fact finding'. Fact Finding includes both the PEA and school board, where each group selects one member to be on the fact finding council. The members that they choose then have to find as much information about the situation and create a binder of the information to present in court.
Usually, these binders contain financial records as well as a suggested agreement by the "fact finder". After these binders are presented, typically an agreement will come about, but not always.
The last and, for the teachers, the worse case scenario, would be the old contract staying in place for the rest of the year.