The Challenges Of AP Classes During a Pandemic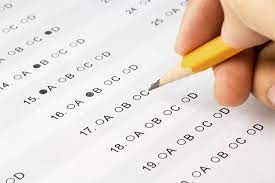 The definition of challenging is testing one's ability. Challenging does not even begin to describe how hard this school year has been. I feel like this school year has been a handful, from impractical to unimaginable. Classes have had to adjust what is being taught this year and how much criteria being taught learning. AP Classes have been a huge problem this year and have been a real struggle for many students.
This school year has been extremely difficult especially in AP classes. With half the school year being online teachers have had to make tough choices about what is the most important part for us to learn. After asking fellow AP students how challenging AP classes have been this year the responses agreed that they have been difficult.
 "This year my AP classes have been plenty hard, definitely challenging trying to learn everything earlier in the year over Zoom. I feel like as hard as my AP classes have been they have also been manageable," said Tungate '22. 
Graduating in 2022, Keagan is taking AP Physics, AP Calc, and AP Spanish. With all the challenges that have been thrown at us, I asked how well do you think teachers have prepared their students for the AP exams.
 "I think that I am barely prepared for my exams. I have worked as hard as I can this year but it is hard to tell with everything that has been happening. I have not gotten a lot of class time to know for sure"
Not only have the students found this year to be unimaginably challenging for them but also for the teachers themselves. I asked Nick Grabemeyer who teachers AP Biology and Biology, how hard it has been trying to teach us this year. 
"Extremely. We haven't been together the same amount of time that we normally are in a normal year so theres been a lot less time for special projects and to go deeper into stuff I'm just kind of trying to give you the basics as quick as I can before the test. We lost so much time together, it's been hard to get to know you guys,"said Grabemeyer. 
Not only has it been challenging trying to cram all the material in the time we have been given this year for students but teachers as well. Another question I asked was, How prepared do you feel your students are for the exam? 
Grabemeyer said, "It really comes down to how hard you've been working as an individual. I'm a little worried that if you haven't been honest and diligent that you're going to struggle with this exam,"
 AP bio teacher Grabemeyer acknowledges that we have been virtual for a good portion of the year and it is hard to know how well exactly everyone has been able to learn the criteria.
Ultimately I feel like this year has been incredibly difficult for everyone both teacher and students. Especially for the students taking AP classes, with their exams. Unfortunately the pandemic has thrown some tough obstacles are way and that it is primarily down to how much work everyone has put into this year to determine how well they do on the upcoming exams.