Plainwell High School PSAT & SAT 2021 Schedule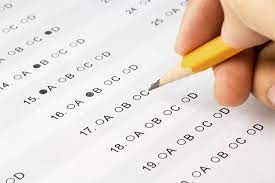 Testing can be incredibly confusing and messy but here's what you need to know. This trimester all students (fully virtual as well) besides seniors are going to be testing in person. 
Tuesday, April 13, freshmen will have a remote learning day, sophomores will be taking the PSAT, juniors will be taking the SAT, and seniors will be doing virtual decision day. 
Wednesday, April 14, freshmen will be taking the PSAT, sophomores will be remote learning, juniors will be doing Work Keys, and seniors will be doing remote learning. 
On Thursday, April 15, everyone will have a regular day besides half of the juniors who will be taking the M-step on either Thursday or Friday. 
Seniors will need to attend that Virtual Decision Day as it will count for daily attendance. No zooms are required for those doing remote learning when not testing. There will be free lunches available for all students during testing. Transportation will be provided for those who need it on all testing days except for rides home on Wednesday. If you need a ride home, use the sign-up in the student's service office. On Wednesday juniors and freshmen will be dismissed between 11:30-12. 
Remember no phones nor smartwatches are allowed in the testing rooms. Make sure you bring a pencil and wear your mask. The SAT is very important and can be used by colleges and universities so make sure you come ready to take the test. 
Good luck to everyone taking the tests!