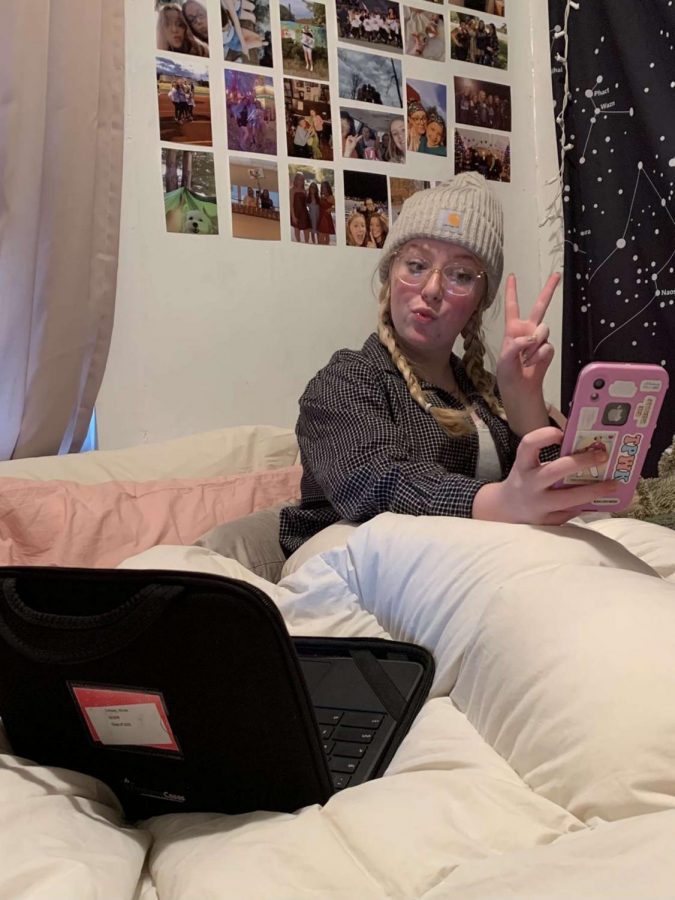 Senioritis in the midst of a pandemic and the only cure is graduation. Senior year for millions of American teenagers began in a way most would have never seen coming. Covid-19 has brought the idea of "senioritis" to the next level as the class of '21 finishes up their final year of high school. Between online classes, unpredictable circumstances, and everything in between, the class of 2021 has brought the idea of senioritis to a whole new level
Senioritis has always been about a lack of motivation. Students who experience senioritis often will acquire an "I just wanna be done" attitude towards the end of their high school years. Many students this year are seeing that during this pandemic; that lack of motivation is even more so considering the changes our world has made because of the Covid-19 outbreak.
Staff at PHS are seeing first hand how lack of motivation has heavily increased for this year's seniors. 
More and more seniors are opting to end their senior year early. Early graduating has always been an option, but this year has looked quite a bit different. This is just another example of how senioritis has affected senior's means to stay afloat.
Dylan Oetman is taking solely online classes through the rest of his senior year. He just recently has made the decision to graduate early,
Alexis Branch has recently chosen to finish off her senior year of high school with early graduation.
Along with graduating comes looking forward to steps taken after walking across the stage (if that is even going to happen). This year as well as the upcoming still has many unknowns regarding student's options after high school. College Advisor Mackenzie Evers is a crucial resource for graduating students this year more than ever before.
Whether the class of 2021 finishes school in person or online, the struggle will remain real for all graduates this year.