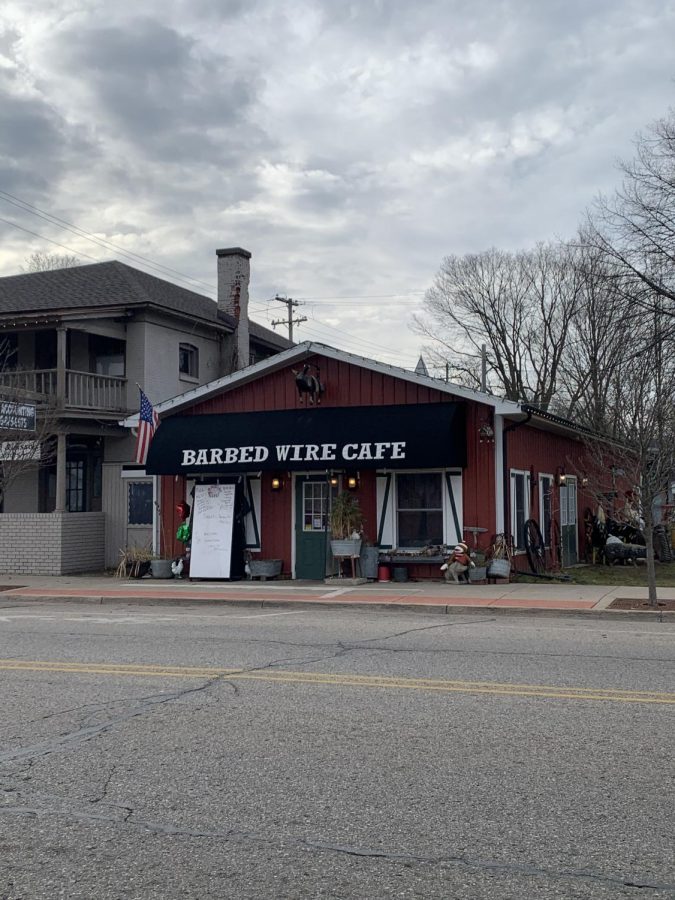 If you're a breakfast fan, then we have some new restaurant suggestions for you to consider. After all, breakfast is said to be the most important meal of the day. 
Here in Plainwell, on Main Street, one of our popular breakfast places is The Barbed Wire Cafe. They earned 4.4 stars on Google and about 52.4 percent of Plainwell High School students who responded to our poll, say it is their favorite breakfast place. Their most popular meal is the western omelet. 
Another local breakfast place is The Fly Inn. This restaurant is right by the airport in  Plainwell. They earned 4.5 stars on Google and about 41.7 percent of students say it is their favorite. According to their Facebook page, some of their fan favorites are banana cream pie, tater tots, and homemade corned beef. 
Other local breakfast places include Our Table and Judy's, which are both off of M-89 in Otsego. Our Table has 4.4 stars on Google and Judy's has 4.5 stars. 8.3 percent of students say Our Table is their favorite and 45.9 percent say Judy's is their favorite. 
The Bunker Hill Chill and Grill has 4.3 stars on Google and has great food for great prices, according to their website. 
Anna's House is in Kalamazoo has 4.1 stars on Google. They have a retro diner-style and have unique dishes. 
The 600 Kitchen and Bar is located in downtown Kalamazoo and they also serve brunch. 600 Kitchen and Bar has 4.3 stars on Google and has a rustic style diner. 
We also have our classic breakfast dine-ins, IHop, and Denny's. They are both franchises and have numerous locations and are best known for their pancakes. According to Consumer Affairs, IHop has 3.3 stars and Denny's has 3.1.