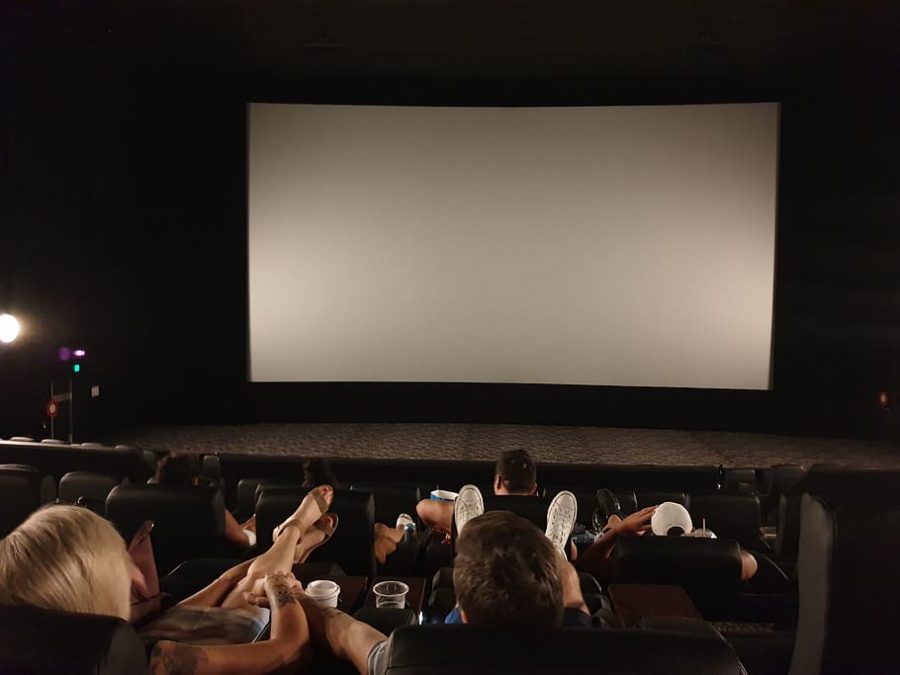 It's official, the M-89 cinema opened this weekend.
According to Scott Moore, who is the co-owner, they reopened Friday for afternoon and evening showtimes only. Movie lineups and showtimes are posted on their Facebook page, which is called M-89 Cinema. Ticket prices will remain the same, $4, however there will no longer be self serve popcorn or drinks. 
To maintain social distance, they're only allowing 20 percent capacity per auditorium and masks will be required. Cleaning will also take place before and after each showing and every night. 
"If an employee were to test positive for Covid-19, I believe we would close for 24 hours for a thorough sanitation," said Moore. 
Moore would like potential customers to know that they want to stop the spread of the virus and provide a safe experience for everyone. Students still seem hesitant to catch a flick.
"It's hard to control social distance guidelines or enforce wearing masks unless workers are monitoring it," said Taylor Kohns '22. 
"The masks won't matter much if people are eating. With there being limited capacity, people might have to preorder tickets to reserve their seats," said Alex Johnson '20. 
Watching to see how the reopening goes won't be as exciting as watching something on their screen, but everyone is hoping they stay open without having to close again.