How Covid-19 has impacted Athletes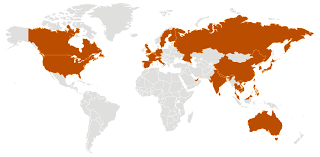 We are hopefully in the home stretch of the worst year in history–at least the worst year in students' history. It certainly has been a bad year for athletes; Covid-19 heavily affected athletes with all sports being cancelled at one point.  However, recently as schools opened back up, Governor Gretchen Whitmer has allowed sports to happen as long as certain rules are followed.
These rules include wearing a mask at all times, indoor and out. Coaches and players have to try and social distance the best they can. Some athletes think that wearing a mask isn't that bad while others hate it. With the closing of gyms on top of competitions being cancelled, it made getting better at their desired sport harder for everybody.
"It made it really hard to get to get in the gym and grind for basketball," Connor Buschini '21 said.
The basketball season is in the winter so it's not as impacted as football is.
"For football it has been crazy with it getting cancelled and brought back, but having to wear a mask. Practices haven't really changed; we do our normal things just more spread out," lineman Brendan Burch '22 said.
Football is one of the most popular sports in terms of attendance and hype, and had many people sad when it first got cancelled. However when Gov. Whitmer said sports could return under certain circumstances, the players had no issue with wearing a mask under their helmets.
Covid couldn't stop the Plainwell varsity football team as they solidly won their first game against Loy-Norrix last Friday.
"It still felt like a normal game, except the crowd was much smaller and we had masks on the whole time," Burch said. The players were each allowed two guests, making for a much smaller audience without a student section.
Every sport was impacted in a different way; for golf, it looked as well as felt differently.
"A lot of courses will have pool noodles in the cups so it affects putting sometimes. We have to wear a mask on the putting green, and have to be extra cautious on how close we are next to other players. We can't sign score cards anymore. Not much has changed because golf is a safer sport," Alyssa Gernaat '21 said.  Golf is less interactive than many other sports, making it safer than say an indoor sport.
Another indoor sport that was affected was volleyball.
"We have to wear masks while we play. We also had to play on grass instead of inside which was whack," Kaylee Wright '22 said. Volleyball, like basketball and football, you come in closer contact with more people. This leads to more caution when playing.
Soccer also lost a lot of playing time due to the virus.
"The restrictions didn't allow us to play other teams for scrimmages for the first two months of the season. We had to figure out our problems on our own," Nathan Faupel '21 said. While soccer isn't as close quarters as basketball, football, and volleyball, the ball is touched by everyone on the field.
While all of this is certainly frustrating from a players point-of-view, coaches are feeling the same way.
"It had a profound effect on so many fronts. First of all, the virus forced us to curtail all summer activities. It is during the summer when you can really focus on player development." boys varsity basketball coach Dan Klein said. Plainwell has a lot of different ways to improve their basketball program, such as scrimmages and open gyms.
"So much of the real season is spent dialing in our team with respect to our systems, both offensively and defensively, and game planning. We also miss out on the opportunity for new player combinations to work together due to the inability to attend summer leagues," Klein says. Team chemistry is a big part of a team's success so losing an entire summer of building that chemistry definitely hurts.
"Another big loss is losing a year of young player development through the Blue Hoops Program. Since implementing the program, we have had tremendous growth at all levels." Klein said. Many sports have different ways to improve their programs during the summer. Basketball has one of the more active summer programs even though their season is during the winter.
Covid-19 really had an impact for every sport. High school is a time where athletes decide if they want to continue their athletic career or not. Missing out on an entire summer really hurt a lot of athletes' chances. The future for these players is getting better with the return of athletic competitions. In time fans will be able to attend games and everyone–including those masked athletes–will go back to breathing a little more normally.