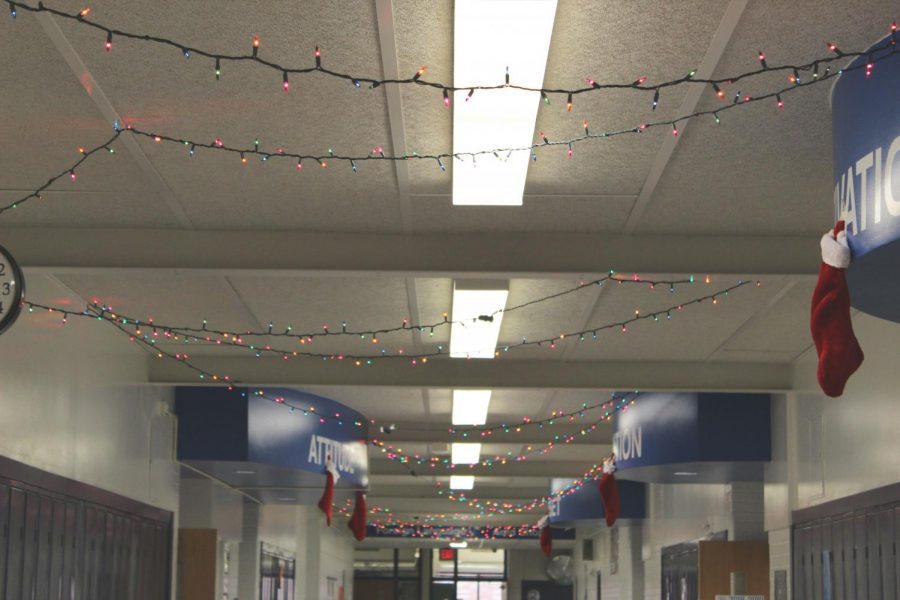 Jenna Vandyke
Every year millions of people around the world celebrate New Year; we can even watch their celebrations all night long because of the different time zones. However, some cultures celebrate it differently than the U.S. does.  
Hidde Stuurman '19 is a foreign exchange student from the Netherlands. If we wanted to watch the celebration in his country, we could see early, at 6 p.m.
He found that the holiday in America was underwhelming.  His typical New Year's party in the Netherlands included baking pastries, lighting fireworks, and staying together even after midnight.
"It was actually really boring," said Stuurman about what he did in this country.
Stuurmans biggest difference that he found between the two countries is the Netherland's New Year has larger focus on spending time with family.
Thomas Sapletal '21 had a different opinion on American New Year's.  Every year he hangs out with his friends, watches the ball drop on television, and drinks sparkling juice at midnight.
"Yeah, it's pretty fun, because you get to spend it with some cool people," said Sapletal.
Although both countries celebrate the holiday differently, both have the connection of marking new beginnings and spending time together, whether it's with friends or family.