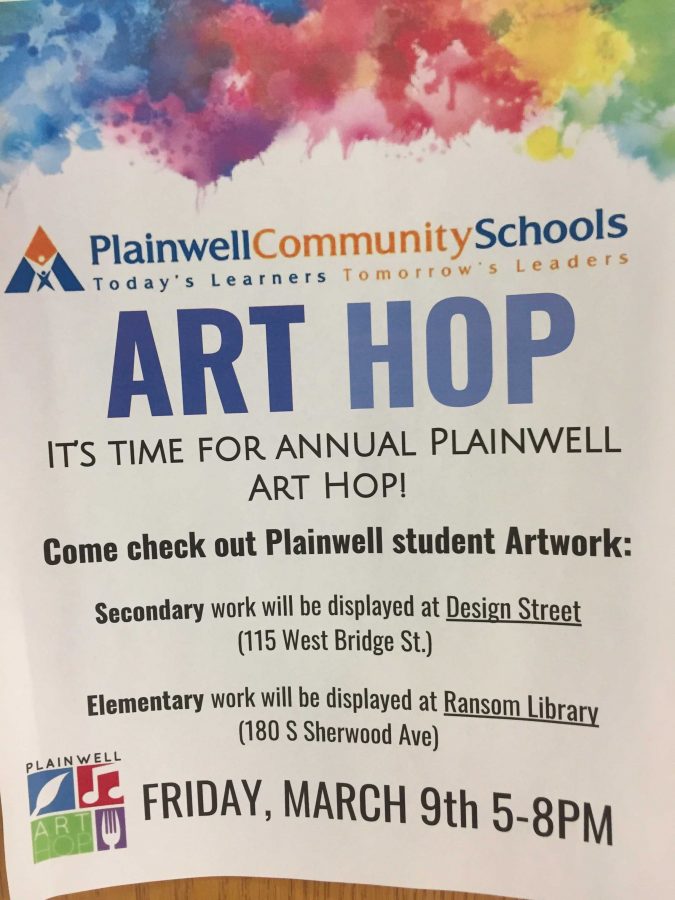 Jacob Herbert – Staff Writer
Many people love the festivities of Art Hop but don't want to travel to a busy Kalamazoo. A hidden gem of Art Hop is in our very own Plainwell.
According to the City of Plainwell website people can "Stroll through the restaurants and shops in the Plainwell and enjoy the music, artist and food."  
The event will take place on Friday, March 9th and will be from 5-8 pm and Anyone is welcome.
There will even be a silent auction were people can bid on art and other items.
One student at PHS that's excited is Kaylee Perry '21. "I always look forward to Art Hop and the events," said Perry.
Another person into Art Hop is Grace Klang '21. "It's interesting to see all different art forms," said Klang.
There are over 15 participating locations for Plainwells Art Hop, including restaurants, shops, and even the library.
Whether or not a person likes art, there are a lot of other options to have fun.