Recent loss doesn't faze record-breaking varsity football team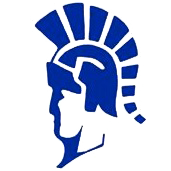 By
Karmin Wright
The Trojan football team is off to a hot start this year, with their record sitting at a solid 4-2. The team has played six games so far this season, three on their home field and three away. The team has won all of their home games thus far. 
Their only two losses have been to Three Rivers and the current first place team in the Wolverine Conference, Edwardsburg.
Although the big games of the season are still yet to come, such as the Homecoming and Otsego games, there have been many memorable events. In the team's third game of the season, they beat Vicksburg in a thriller 22-19. Going into that match up as the underdog, it was a exciting atmosphere as they pulled away with the win.
"Vicksburg was our favorite win, because the seniors on the team have never beat them," says Nico Lesher '18.
Also, the varsity squad had a big win over Dowagiac, outscoring them by 45 points. When the final buzzar sounded, the scoreboard read 53-8.  This win is the most points ever scored on the Striedl field, leaving the 2017 team with a spot in the record books. 
"We went into the game with the record in mind, and it was really cool to accomplish that goal," said Nate Burch '18. "We plan on beating it again against Otsego for the last game of the season as well."
If the Trojans keep up the way they are playing throughout the rest of the season, they have a chance to go far in playoffs.
"We'll go all the way to Ford Field," says Lesher.
Mark your calendars for the last three games of the season. Plainwell plays at Sturgis this Friday. They then have their homecoming game against Paw Paw, and then their big rivalry game against Otsego at home.